Diet Dose
We never see the product for freshness......
People are becoming so much concious these days about their health, Ideal Body Weight and a fit & toned body. Whenever we are going to the market for any purchase of food related item, we always tend to look for how much calories it has? how much fat it has? and other informations which are required to maintain out weight. But unfortunately we never seehow much nutrients it gives us? how fresh it is? How many preservative it has....? Our only focus is on Fat..... calories.......and cholesterol....... It is much ore important that we should always see freshness and the nutrient content in that particular food instead of only CALORIES........
Click here to read more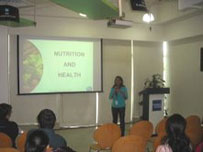 Dietician Prerna Pal delivering a workshop for AMEX employees on "Nutrition And Health" AMEX, Gurgaon, HR India.
Dietician Prerna Pal, Training program for the employees of POSCO IDPC Steel Processing Unit, Delhi, India on "Health Related Issues"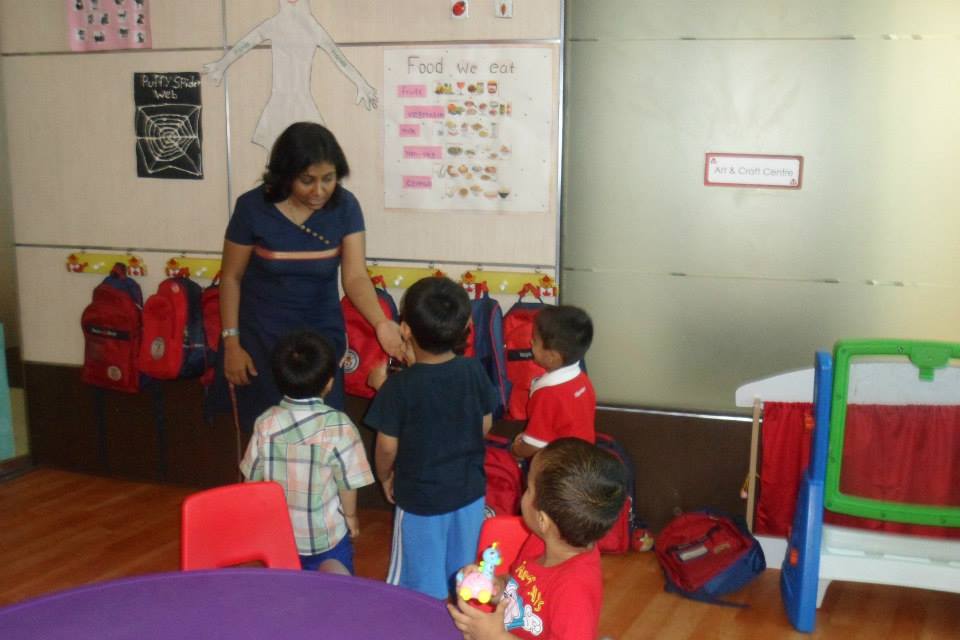 Dietician Prerna Pal, Workshop for kids of Maple Bear, Palam Vihar, Gurgaon on "Eating Habits"
Why Join Dietician Prerna Clinic Online?
I Dietician Prerna feel proud while recommending my clients to join Online Program if they can not visit my Clinic. Online program gives me an oppurtunity to provide my best diet plan to the people living in all the corners of the globe. to It's hard to give my personal attention to each and every location by opening my own clinics but by joining my online program my clients get diet plans and counselling by myself. It makes my Online program more effective. Benefits are the same from Online and Offline programs except people save their time while joining

online weight loss program

.
Make your skin glow with magic foods -
Drink plenty of plain water and keep your skin r hydrate. As water is essential for all the processes inside your body. Avoid taking alcohol. Avoid smoking.
Eat lots of green vegetables, fruits, green salads. It will give you good nutrition as it vitamins and minerals.
Do not skip any of your meals.
Try to avoid heavy dinner.
Take your dinner 1 hour before you go off to sleep.
Include vitamin E rich foods in your diet as this is a beauty vitamin.
Eat foods rich in vitamin C as blackcurrants, blueberries, broccoli, guava, kiwi fruits, oranges, papaya, strawberries and sweet potatoes; they all help to make your skin glow.
Take carrots as they are the richest source of vitamin A.
Make sure you get enough omega-3 and omega-6. Take both essential fatty acids. i.e. omega-3 & omega-6 fatty acids. Fish is the best source for omega-3 fatty acids. Almonds, sunflower seeds, hazelnuts, peanut butter, peanuts, spinach, and broccoli, mango, tomato etc.
Do exercise daily at least for 45 min.
Eat a lot of raw veggies in the form of salads but with lemon or vinegar dressings instead of cheese and oil based dressings. As they will act as a negative calorie ood for your body.
Avoid oily and fried foods. replace them with baked boiled or grilled foods.
Avoid mango banana chikko litchi grapes. Replace fruit juice with whole fruits. It will give you less calories and more of fibers.
All above mentioned foods are very good for making your skin glow. The only thing you have to do is include them in your daily routine.
Lose your extra fat with the dietician but without dieting in few easy steps -

Take fruits (except mango, banana, Chikoo (sapota), litchi, grapes, ... » Read More
Calculate the calories in your plate -

Calories are the requirement for your body throughout the day. But if the calories you are taking are more than the calories .... » Read More
Order smartly whenever you are going out -

Avoid soups which are rich in cheese, trans fats or starch like cheese sauce, man chow soup etc...» Read More